| | | |
| --- | --- | --- |
| Live-Mitschnitt | | 31.05.2021 12:08:59 |
An der Spitze der Blockchain-Revolution - wie kann ich in diesen Bereich ohne Wallet investieren?
Ursprünglich ist die Blockchain als Buchungssystem für die Internet-Währung Bitcoin entwickelt worden. Die neuen Möglichkeiten sind faszinierend: Transaktionen sind ohne Zwischeninstanzen möglich. Von vielen unbemerkt krempelt die Technologie unser Leben um.
---
Bitte beachten: Diese Information richtet sich ausschließlich an Unternehmen, Berater und professionelle Anleger.
---
Bislang stellten lange Schriftsätze und Kontrollinstanzen wie Banken oder Behörden Vertrauen zwischen Vertragspartnern her. Nun schafft die Blockchain Sicherheit und sie greift in zahlreiche Lebensbereiche ein: Logistik-Ketten wie etwa Arzneimittel-Transporte sind jederzeit lückenlos einsehbar. Banken könnten sogar überflüssig werden, denn auch Kreditverträge dokumentiert die Blockchain und das Internetgeld Bitcoin braucht sowieso keine Banken.
Es gibt zwei Arten von Blockchains: die Öffentlichen und die Privaten. Welche Unterschiede es gibt und welche Möglichkeiten sie mit sich bringen, zeigte Ihnen Nima Pouyan, Head of Switzerland & Liechtenstein ETF bei Invesco, im B2B-Seminar auf. Er ging dabei ausführlich auf die Blockchain-Monetarisierungsstrategien für börsennotierte Unternehmen ein.
Haben Sie das Webinar verpasst? Das ist überhaupt kein Problem, Sie können sich hier den Mitschnitt des Webinars anschauen!
Sie haben im B2B-Seminar mehr über die Indexmethode erfahren: Ein neuartiger Ansatz, mit dem Sie als Berater die sich abzeichnende Chance nutzen können. Nima Pouyan zeigte Ihnen praxisnah, wie Sie Blockchain-Kategorie-Scores erstellen und damit die Indexmethode anwenden können. "Die Gewichtung wurde entwickelt, um das Engagement in Aktien mit einer höheren Punktzahl zu maximieren", sagte Nima Pouyan im Vorgespräch. Sie erhielten außerdem Einblicke in Beispiele für Unternehmen, die bereits dem Kryptowährungs-Ökosystem ausgesetzt sind.
Der Experte stellte Ihnen außerdem verschiedene Fallstudien von Unternehmen vor, die dem Kryptowährungs-Ökosystem ausgesetzt sein könnten.
Ihr Experte im Online-Seminar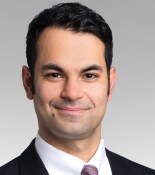 Nima Pouyan (CFTe) ist seit 2017 Head of Switzerland & Liechtenstein ETF bei Invesco. In seiner Funktion ist er für die Geschäftsentwicklung von ETF in der Schweiz und in Liechtenstein verantwortlich und arbeitet mit Banken, Vermögensverwaltern, Family Offices, Ermessensmanagern und institutionellen Anlegern aus den Bereichen Versicherungen und Unternehmen zusammen Sektoren. Zuvor war Nima Pouyan Vice President für Passive Investment Sales in der Schweiz und im Nahen Osten bei der Deutschen Bank. Davor hatte er leitende Positionen bei DWS und Deutsche Bank Wealth Management inne.
Weitere Links:
Bildquelle: Alexander Yakimo / Shutterstock.com
Grösste ETF Gesellschaften
Nachrichten
Nachrichten zu ETFs
Alle Nachrichten